Carolyn Yang is the senior corporate practice manager for TechEquity Collaborative, whose mission is to raise public consciousness about economic equity issues that result from the tech industry's products and practices, and advocate for change that ensures tech's evolution benefits everyone.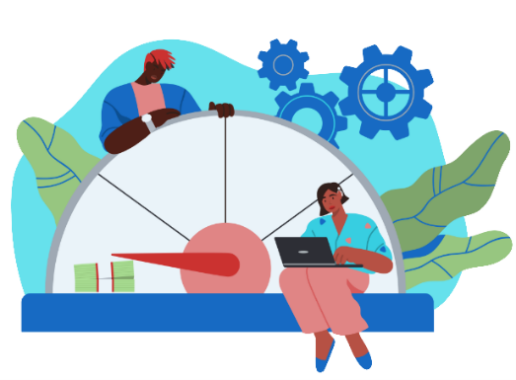 Since 2019, the ratio of contract workers to employees has risen by 60 percent. The use of contractors is growing and at many companies is a large part of their overall workforce with Google employing 121,000 temps and contractors and 102,000 full-time employees worldwide as of March 2019. Contract workers perform a variety of roles that are integral to company operations—from culinary and janitorial work to data science and machine learning. The growth in this practice provides an urgent opportunity for companies to understand how these workers can be a critical part of workplace inclusion initiatives.
What's Contract Work?
Contract work (a.k.a. temp or contingent) involves hiring a person for a specific job for a fixed period of time. A contract worker refers to any worker who is hired through a third party (vendor, staffing agency or payroll company) but who performs their day-to-day work for another company.
The Situation: Contract Work is a Missing Link in Workplace Diversity, Equity and Inclusion
TechEquity Collaborative shines a light on how contract work creates and perpetuates disparities through a two-tiered workplace, posing a racial equity challenge to companies. Compared to directly employed workers, contract workers are more likely to be Black, Indigenous, Latinx, Asian, women, and nonbinary people, creating the conditions for occupational segregation. In first-hand interviews, contract workers described making less money, receiving fewer benefits, feeling silenced, and experiencing career immobility, often while doing the same work as their directly employed counterparts. Without responsible contracting in place, contract workers are vulnerable to abuse and discrimination and have little room for career advancement.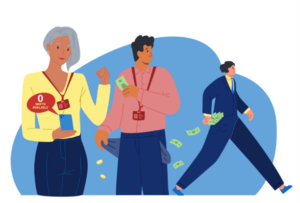 Contract workers have often not benefited from efforts to advance racial equity in workplaces for several reasons. Diversity, equity and inclusion (DEI) roles created as a result of corporate commitments in response to the Black Lives Matter movement were some of the first to be eliminated in recent tech layoffs, hindering lasting, substantive progress. Contract workers constitute a more diverse workforce than directly employed workers, making them more vulnerable to workplace discrimination and harm. Many companies may erect artificial structures that exclude contract workers from staff meetings or learning and development opportunities that have a DEI element to distinguish them from their directly employed peers. Given that contract workers, companies have an opportunity to embed inclusion in their contract workforce.
An Opportunity: Implementing the Responsible Contracting Standard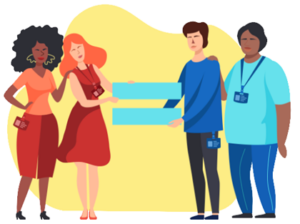 Incorporating responsible contracting as a part of your long-term vendor and business strategy helps embed your DEI commitments within your corporate practices and performance. With companies in mind, TechEquity created the Responsible Contracting Standard as a comprehensive guide to implementing high-road contracting practices and enacting commitments to inclusion. The standard can help companies support workers from underrepresented backgrounds, improve overall workplace culture, and lower exposure to legal, financial, and reputational risk. This guide gives concrete recommendations that are cross-functional (spanning legal, vendor management, etc.).
The six pillars of high-road contracting are included below and more detailed guidance can be found here:
Offer family-sustaining pay and benefits.
Provide equal pay for equal work.
Implement workplace safety protocols and protect worker voice.
Enact equitable procurement practices.
Create pathways for contract roles to direct roles.
Improve transparency for workers, companies, shareholders, and the public.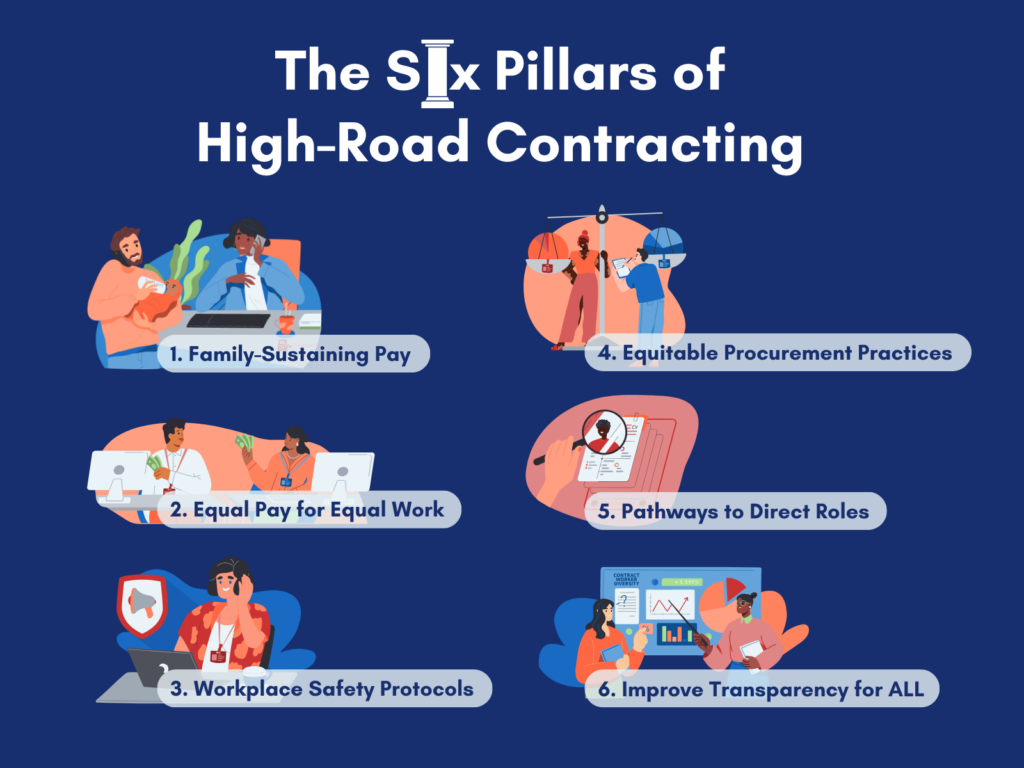 Companies large and small can engage in responsible contracting. Survey Monkey, now known as Momentive AI, broke with industry standards to provide staff benefits to contract workers, including health insurance, time off, and transportation to work, in response to concerns raised by its direct employees. TechEquity also profiles how LunarLab, a small but mighty digital design company, codified responsible contracting internally and with client vendors.
Responsible Contracting as a Long-Term Risk Mitigation Strategy
Additionally, there are material benefits to implementing responsible contracting. Companies can mitigate legal liability, financial risk and reputational harm. Here's how: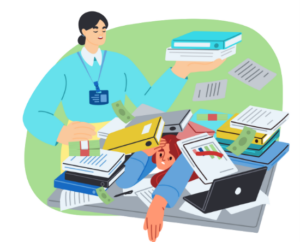 Legal Liability: When workers are harmed, companies have been held responsible for the people working for them, regardless of whether they are employed directly by the company or through a third-party staffing agency. In 2021, Meta paid a landmark $52 million settlement for failing to provide their contract worker content moderators adequate protections for reviewing disturbing content.
Financial Risk: While one motivation for using a third-party staffing agency is to avoid long-term financial commitments, doing so results in opaque oversight that can result in costly legal battles. For example, Riot Games paid a $100 million settlement to contract workers who experienced sexual harassment.
Reputational Harm: The S&P dropped Tesla from its 500 ESG Index for racial and sexual discrimination claims from contract and direct workers, causing Tesla stock to fall by 6%.
In the wake of the Supreme Court's ruling to eliminate affirmative action in higher education and other instances of anti-DEI pushback, like a VC firm facing litigation for funding Black entrepreneurs, workplace inclusion is in a precarious position. Mitigating financial, legal and reputational risk is a proactive way for companies to ensure the well-being of all their workers. Responsible contracting is a great starting point.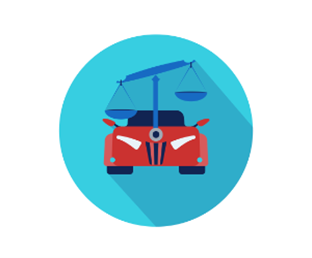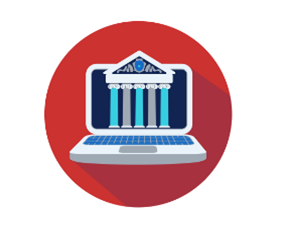 Work With Us 
Shifting corporate practices towards responsible contracting is a journey, but it doesn't have to be a lonely one. Email partnership@techequitycollaborative.org with your questions or to bounce ideas. We're here to support you at every stage of exploring responsible contracting as a risk mitigation and workplace inclusion practice.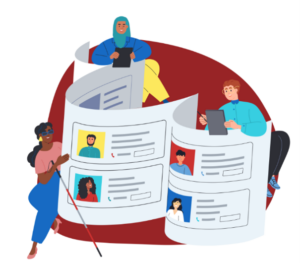 Additional Resources